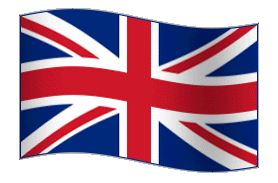 Example Consulting - Web, Mobile, Desktop and Project Management



Welcome to Example Consulting - based in the UK - working globally
You will find free software here, as well as an introduction to the products and services we can offer
Our business philosophy;
Customers make Paydays - simple as that. We have products which we sell and have been developed and enhanced over a number of years, and a wealth of business and technical knowledge to share.
Your business is run in the unique way you approach it, and we never attempt to influence that approach. On the other hand, we have seen many different ways of achieving a corporate goal, and we will be happy to share this experience if requested.
Business Systems

Project Management

Data Migration


Free stuff



Experience

Latest Software


Alpha Software Stuff

Finance and Invoicing




Recruitment and Contacts




Exotic Fish Sales




Jewellery Stock




Motorcycle Sales and Stock




Chronic Disease management




Social Clubs




Estimating made eas

y


Project Tracking




Project Planning




Workforce Planning




Data Governance




Running complex projects




Technical Project Management





Data Migration - any platform




Decommissioning




Legacy application access tools




Data Cleansing


Migration Planning






Project Tracker




Alpha Licensing Tools




Alpha Software Advice


Handyman Invoicing



Available FREE!









Commercial Director




Managing Director




Lecturer




Mentor




Application Developer




Government Proj. Manager




Software Procurement

Manage suppliers with the Service Level Agreement application for Web and Mobile available now!



Free trial!

Cost effective Alpha Conversions.

Go Web/Mobile/New Desktop.

Conversions here

Upgrades here
Contact: Details:
[email protected]

(+44) 1507 600048

An Application All Stars Member